A Peek of Tortuguero Canals: It is called Costa Rica's Amazon because of its lush, dense rainforest. In the area lives more than 400 different species of animals. Board a covered boat for a 60 minutes leisurely cruise through the canals. Your guide will explain the rain forest eco-system and points out sights
of interest. Keep an eye out for wildlife including howler monkeys, sloths, aquatic birds, bats as well as exotic flora fauna.
Visit a Banana Plantation, where many interesting facts about this amazing fruit will be explained Costa Rica is the second largest banana producer in the world and 80% of the plantations are located in Limon, becoming one of the most important economic activities in the region.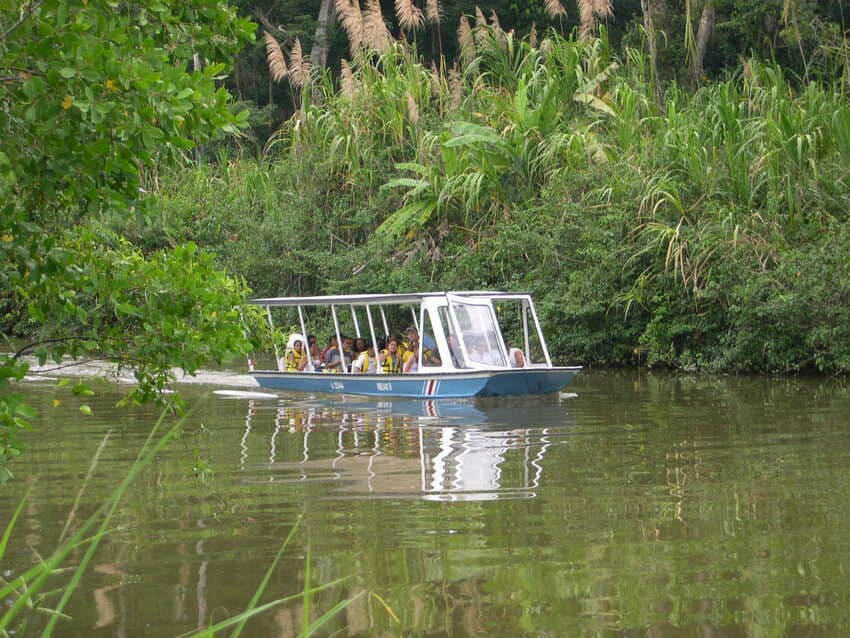 Cocoa Plantation . Experience the cocoa plantation (farm). You will live a unique experience while walking through the cocoa jungle trail while learning about the history and science of the chocolate, you´ll enjoy a taste of the organic cocoa. Accompanied by a naturalist guide you´ll see tropical flowers, and medicinal plants, colored frogs, and get health tips this is the perfect tour for you. Your guide will explain to you about this wonderful fruit.
Fortin viewpoint׃ A place where you can see the city from above and take pictures. Taking part of this amazing tour, you will become an expertise about the rich cultural heritage and ecological resources of the Caribbean coast of Costa Rica. Don't miss it…
We are going to visit Playa Bonita (Beach) to relax before returning to the ship.
Departure Time
Note: Our tours is 8:00 AM as departure time. However, if your ship arrives at 8:00 AM, we will move the Pick Up time to 9:00 AM. For ships arriving later, the pick-up time will be 30 minutes after ship arrival.
Time 6 hours
Return Time
By 3:00 PM
What to Bring
Comfortable shoes, Camera, Insect Repellent, Comfortable Clothes, Sun-scream, Sunglasses, Money for personal expenses. suggest to bring alcohol in gel for prevent Covid-19 Oregon tours are a Certified Travel Agency and Tour Operator by the Costa Rican Tourist Board